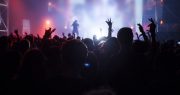 Intradco Dynamic
Over the past 30 years, Intradco Global has developed a hands-on approach of handling difficult cargo. Clients from a variety of industries rely on us to provide inventive, creative and reliable solutions for the most challenging air charter requirements.
Intradco Dynamic was created as a specialised unit that allows for the development of expertise in cargo verticals that need innovative solutions.
Our global coverage is unparalleled
Expert knowledge
Our team of dedicated specialists have the expert knowledge you need to make an informed decision.
Agile services
We offer fast and cost-effective air cargo charter solutions worldwide, our global coverage allows for competitive charter pricing.
Direct
We aim to meet time-frame and budgetary requirements, so your high-valued shipment can arrive directly at its destination on-time and securely.
Skilled professionals
No matter how complex or challenging the brief, our highly-skilled professional team is ready to assist.
Totally connected
We have built trusted relationships with leading cargo airlines to provide unparalleled global access to hundreds of scheduled services.
Tailored approach
Our years of experience in equine and animal transport has taught us that no two jobs are the same, all our operations are tailored to suit the highly individual requirements of each one.
Band tours
Band tour forwarders are trusted to deliver on-time and reliable charter services, often with extremely tight deadlines. Our global coverage allows for competitive charter pricing, through a network of front and backloads.
Live events
Live events are one of the few industries that have a long lead time planning for air charter solutions. This complements our live animal product, where we can plan efficient front and backload solutions to reduce costs for all parties.
Chilled meats
As a complement to our livestock product, many of our customers in the supply chain require fresh/chilled meat movements. We manage each export with timely departures, temperature-controlled aircraft, and full cool chain collection and distribution if required.
Life sciences
Life science and pharmaceutical movements require precision and hands-on care throughout the supply chain. From our commercial team, ground operations team, and network of GDP-Compliant partners we ensure risk is minimised during all life science air charter projects.
Speak with our charter experts
To speak with one of our air charter experts call +44 (0) 1293 655 440 or alternatively email dynamic@intradco-global.com
For a detailed quote, please submit your requirements and we will be in touch shortly.