At the forefront of design and innovation
Our cutting-edge charter equipment is widely regarded as 'best in class' by our global customer base.
Tailored specifically for each client's individual needs, with a focus on safety, comfort and animal welfare, our bespoke in-flight equipment is truly one-of-a-kind. We work closely with partner agencies to ensure our own equipment is the best in class – as well as designing bespoke one-off penning solutions for the safe transportation of animals of all shapes and sizes.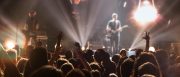 Intradco Dynamic
Over the past 30 years, Intradco Global has developed a hands-on approach of handling difficult cargo. Clients from a variety of industries rely on us to provide inventive, creative and reliable solutions for the most challenging air charter requirements.
Learn more