Exotics transport
Specialists in international exotics transport
Our decades of experience in accommodating unusual species, and a global network of dedicated professionals has made us a popular choice with game reserves and animal welfare organisations, where animal well-being during transportation is paramount.
Specialists in international animal transport
Transporting exotic animals by air is a unique and specialist service that requires high levels of care and attention for the animals in transport.

Thirty years of experience
Over the past thirty years, we have worked with zoos, conservation groups and private owners across a variety of relocation projects for unusual and endangered species, including 247 white-tailed deer from the USA to Russia, a group of 39 giraffes from Johannesburg to Bangkok, and 400 alpacas from Chile to London.
We have access to wide a range of freighter aircraft that can accommodate animals of all shapes and sizes. This ranges from providing a charter aircraft for only 2 x endangered sea otters, or rehoming over 18 Rhinos as part of ongoing conservations efforts.
Time-critical cargo
The safety and welfare of the animals is always at the centre of what we do. The transport of live animals by air is considered the most humane and expedient method of transportation over long distances.
The custom-built stalls and animal penning equipment we use are always fully compliant with IATA's Live Animals Regulations (LAR) – the worldwide standard for transporting live animals.
Our global coverage
is unparalleled
We specialise in a wide range of animal transportation projects from international horse shipments, livestock and farming, to the relocation of exotic species.
We have built trusted relationships with leading cargo airlines to provide unparalleled global access to hundreds of scheduled services.
With offices located in strategic positions worldwide, we are able to offer truly global coverage.
Equipment innovation
Unparalleled global coverage
Professional flying grooms
Over 30 years of experience
Smart pricing
24/7 service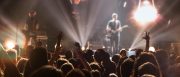 Intradco Dynamic
Over the past 30 years, Intradco Global has developed a hands-on approach of handling difficult cargo. Clients from a variety of industries rely on us to provide inventive, creative and reliable solutions for the most challenging air charter requirements.
Learn more