Livestock transport
Specialists in international livestock transport
We put the welfare of your livestock first and foremost. The in-flight care team accompany the animals to ensure that there is always a professional on board during every flight, eliminating any potential risks that could occur.
We work with you to plan each journey
This process covers all aspects of the flight, from sourcing the correct aircraft and equipment, to coordinating with airport handling services before and after the journey, to ensure a swift and stress-free transition.
Your livestock is our priority
The welfare of your animals is fundamental to our business. Our specialist team has an in-depth knowledge of IATA's Live Animals Regulations (LAR) – the global standard for transporting live animals by air.
We can also offer clients advice on quarantine regulations in different countries, and ensure all paperwork, travel documentation and health certifications are obtained. Permits and shipping regulations are finalised ahead of the flight, so you can relax knowing your animals are in expert hands.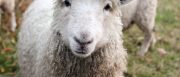 Leaders in the field
Our air charter experts have over three decades of experience in the international transportation of livestock. We have access to a team of qualified veterinarians, who accompany the live cargo on long-haul flights, to ensure their health and safety throughout the journey.
We offer a fully bespoke service for short and long-haul flights, giving airlines and clients the ability and confidence to operate within the complex market of animal transport. Our global coverage is truly unparalleled, with a network of multilingual experts on-hand 24 hours a day, 365 days a year.
A bespoke service every time
Each charter is unique, and we understand the importance of sourcing the right aircraft for your needs. We work closely with our customers to ensure no detail is overlooked.
Over the last 30 years, we have built a network of trusted relationships with leading airport handling services and scheduled carriers around the world to provide our customers with a seamless, stress-free and reliable service.
When transporting livestock by air, we mainly work with large, wide-bodied aircraft. Intradco Global stalls are constructed to provide an environment that is as safe, secure and comfortable as possible for your live cargo.
Our global coverage
is unparalleled
We specialise in a wide range of animal transportation projects from international horse shipments, livestock and farming, to the relocation of exotic species.
We have built trusted relationships with leading cargo airlines to provide unparalleled global access to hundreds of scheduled services.
With offices located in strategic positions worldwide, we are able to offer truly global coverage.
Equipment innovation
Unparalleled global coverage
Professional flying grooms
Over 30 years of experience
Smart pricing
24/7 service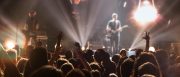 Intradco Dynamic
Over the past 30 years, Intradco Global has developed a hands-on approach of handling difficult cargo. Clients from a variety of industries rely on us to provide inventive, creative and reliable solutions for the most challenging air charter requirements.
Learn more