Intradco Global news
Updates and recent projects from the Intradco Global team
Our global coverage
is unparalleled
We specialise in a wide range of animal transportation projects from international horse shipments, livestock and farming, to the relocation of exotic species.
We have built trusted relationships with leading cargo airlines to provide unparalleled global access to hundreds of scheduled services.
With offices located in strategic positions worldwide, we are able to offer truly global coverage.
Equipment innovation
Unparalleled global coverage
Professional flying grooms
Over 30 years of experience
Smart pricing
24/7 service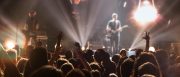 Intradco Dynamic
Over the past 30 years, Intradco Global has developed a hands-on approach of handling difficult cargo. Clients from a variety of industries rely on us to provide inventive, creative and reliable solutions for the most challenging air charter requirements.
Learn more