Intradco Global has successfully delivered 90 horses from Chicago to Shannon on a Boeing 747-400F aircraft.
Due to the scale of the operation, Intradco Global's jet stalls were positioned in Chicago a week prior to departure, where they were built in the cargo warehouse ready for loading. With cold weather closing in and snow on the ground, Intradco Global's grooms worked tirelessly to ensure that everything was ready for the arrival of the horses.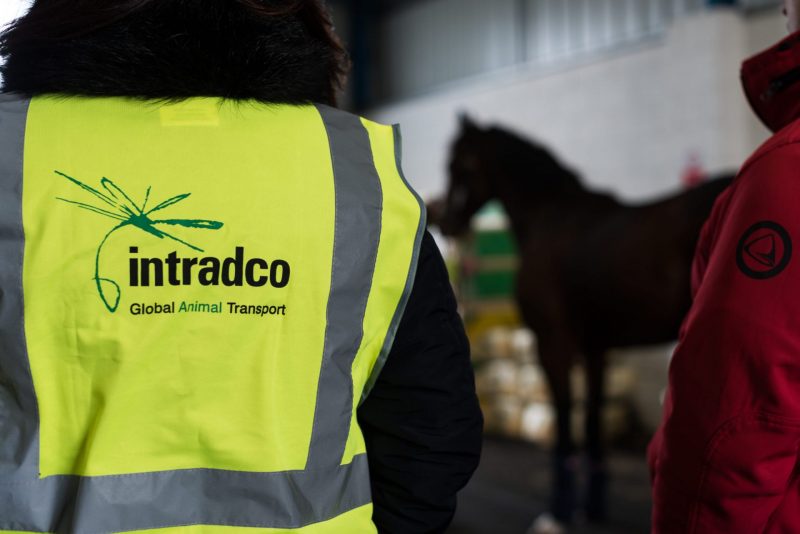 The loading process took around six hours from the arrival of the first horse truck until the last horse was loaded into the jet stall. Once loaded, the grooms then settled the horses ready for the nine hour flight across the Atlantic. A team of professional grooms awaited their arrival in Ireland.
On arrival, the Irish Ministry of Agriculture vets carefully checked over every single horse, cross referencing Horse Passports and USDA Health Documents, before the horses were loaded onto the correct truck for delivery within Ireland. The 90 high-class yearlings were purchased at the world-renowned Keeneland September Yearling Sale – the global marketplace for Thoroughbred yearlings and Thoroughbred sales.
Intradco Global prides itself on the professional knowledge of both the office team and the grooms who travel with the horses. We are available 24/7 during flight operations to ensure every aspect of a horse charter is handled with care and expertise.
See below photos of the operation: