The Chinese pig and pork production industry had been slowly recovering from the 2019 African swine fever, when the Covid-19 pandemic struck it caused another blow to the industry. Over the last few months, imports of breeding pigs into China have ramped up helping to aid the recovery of breeding farms.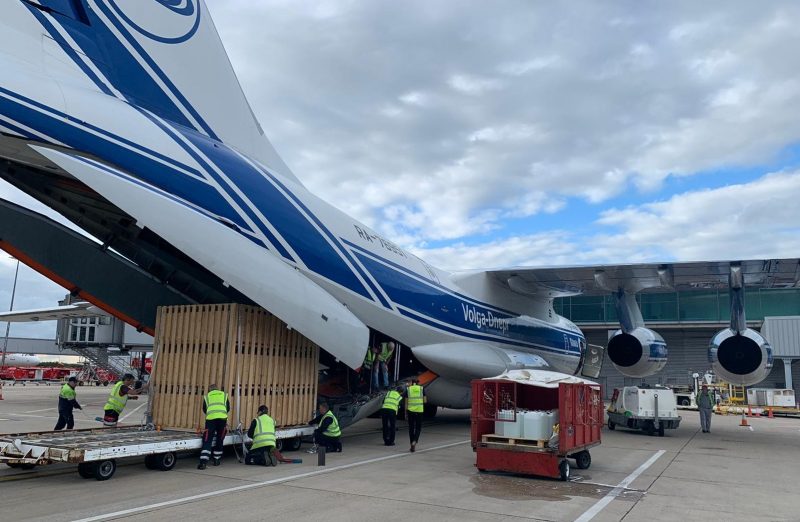 As life is slowly returning to a 'new normal' in China and Covid-19 is remaining under control there, the requirement and consumption of pork have rapidly increased.
Intradco Global has played a major part in delivering to meet this demand, by flying the imported pigs from Europe into China.
In the most recent operation, the Intradco Global team successfully delivered three planeloads of breeding pigs, including Duroc, Landrace and Yorkshire nucleus herds. From Stansted airport, UK to Xuzhou airport in Jiangsu, China.
Intradco Global utilised three Ilyushin Il-76TD-90VD aircraft with custom-built crates and watering systems. The pigs flew via Denmark for full inspection and quarantine before continuing their journey to Jiangsu. The pigs arrived safely and in good condition, ready to begin the breeding programme.
---
Tom Lamb, Regional Manager North America says:
Due to the pandemic we faced a challenge in a shortage of cargo aircraft, as well as having just a 7-day window to deliver all flights with limited capacity at Xuzhou airport, we managed to find the right solution to complete the project successfully and on-time.
---
To discuss the air chartering of livestock please contact the Intradco Global team: info@intradco-global.com.