Request a quote
We will use the information that you provide in this web form to respond to your enquiry, using the contact details you have provided. This information may be shared with members of staff across our corporate group in order to do so. Please also refer to our Privacy Notice.
To make a general enquiry click here.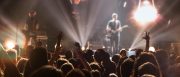 Intradco Dynamic
Over the past 30 years, Intradco Global has developed a hands-on approach of handling difficult cargo. Clients from a variety of industries rely on us to provide inventive, creative and reliable solutions for the most challenging air charter requirements.
Learn more